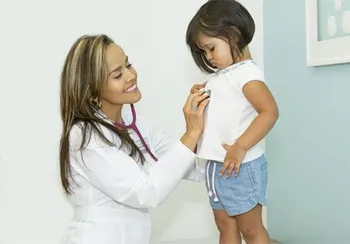 Preventive care is important to keep children healthy. Childhood is a time of rapid growth and change. At Starlight Pediatrics we believe in promoting the health of the children with the regular health care visits. Even if your child is healthy well-child visits are important because we can talk about what is being done well and how it can be improved.
During the annual exam, we will check and discuss your child's health, growth, and development in order to find or prevent problems. We also update your child's medical information, family medical history, document new allergies, review your child's immunization status, provide age-appropriate anticipatory guidance and safety information and perform screening tests.
Most parents want to know when the regular well-visits are scheduled and what to expect during these visits. We provide you with a guide on what the American Academy of Pediatrics and Bright Futures guidelines recommend for a successful Well-Child Care. The staff at Starlight Pediatrics will make variations in the guidelines according to your child's needs realizing that all patients and families are different.
Services We Offer:
Complete physical exams
Developmental screening
Autism screening
Anemia screening
Lead level screening
Sports clearance
Pre-Op clearances
Vision test with Pediavision
Hearing testing
Pulmonary function test
Laboratory
Urine analysis
Pregnancy test
Pelvic exams
Vaccines
Tuberculosis screening test
Anemia check up
Dental fluoride for cavity prevention
Counseling for feeding problems
Lactation Problems and Speech therapy (Services provided by HS Feeding and Speech)